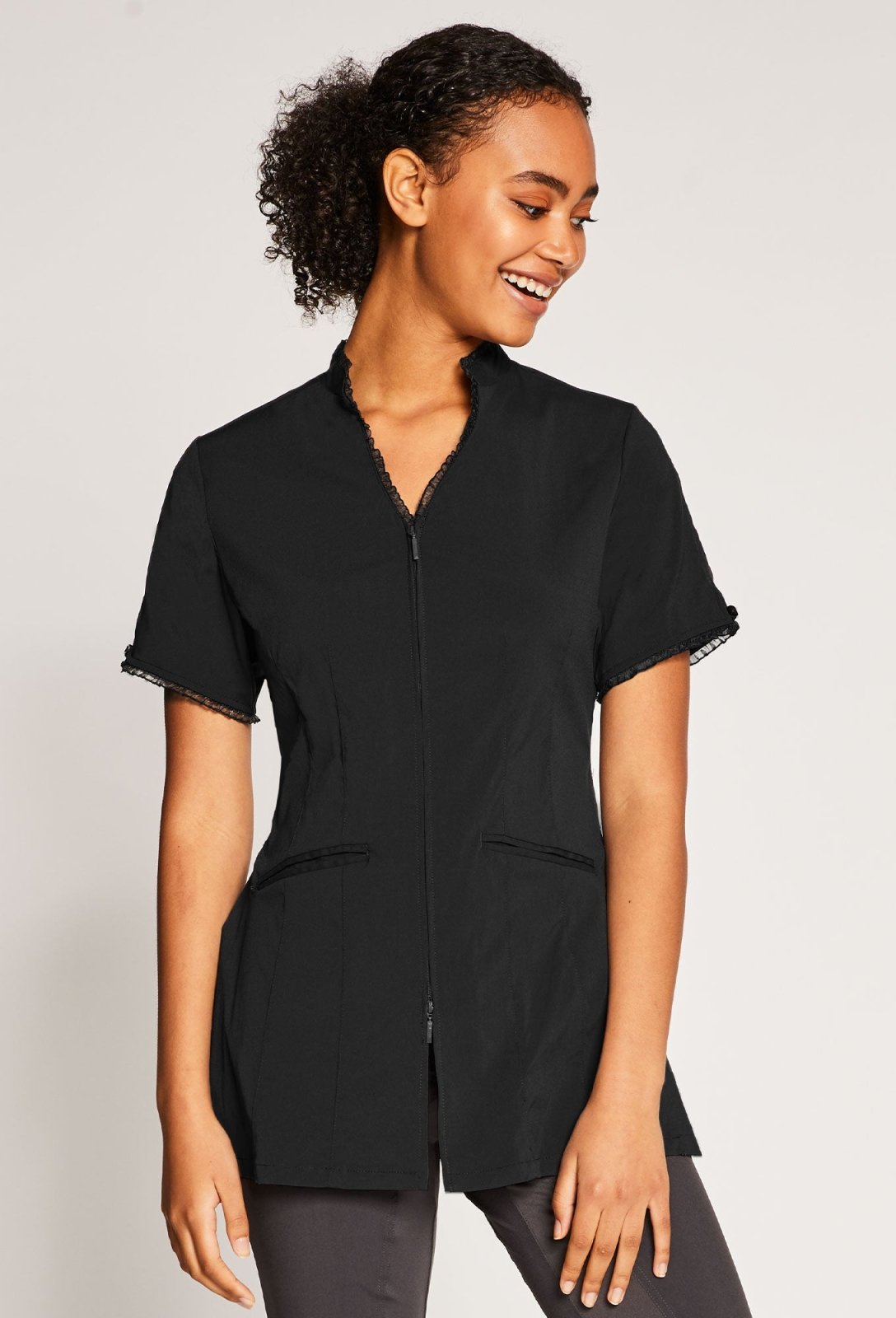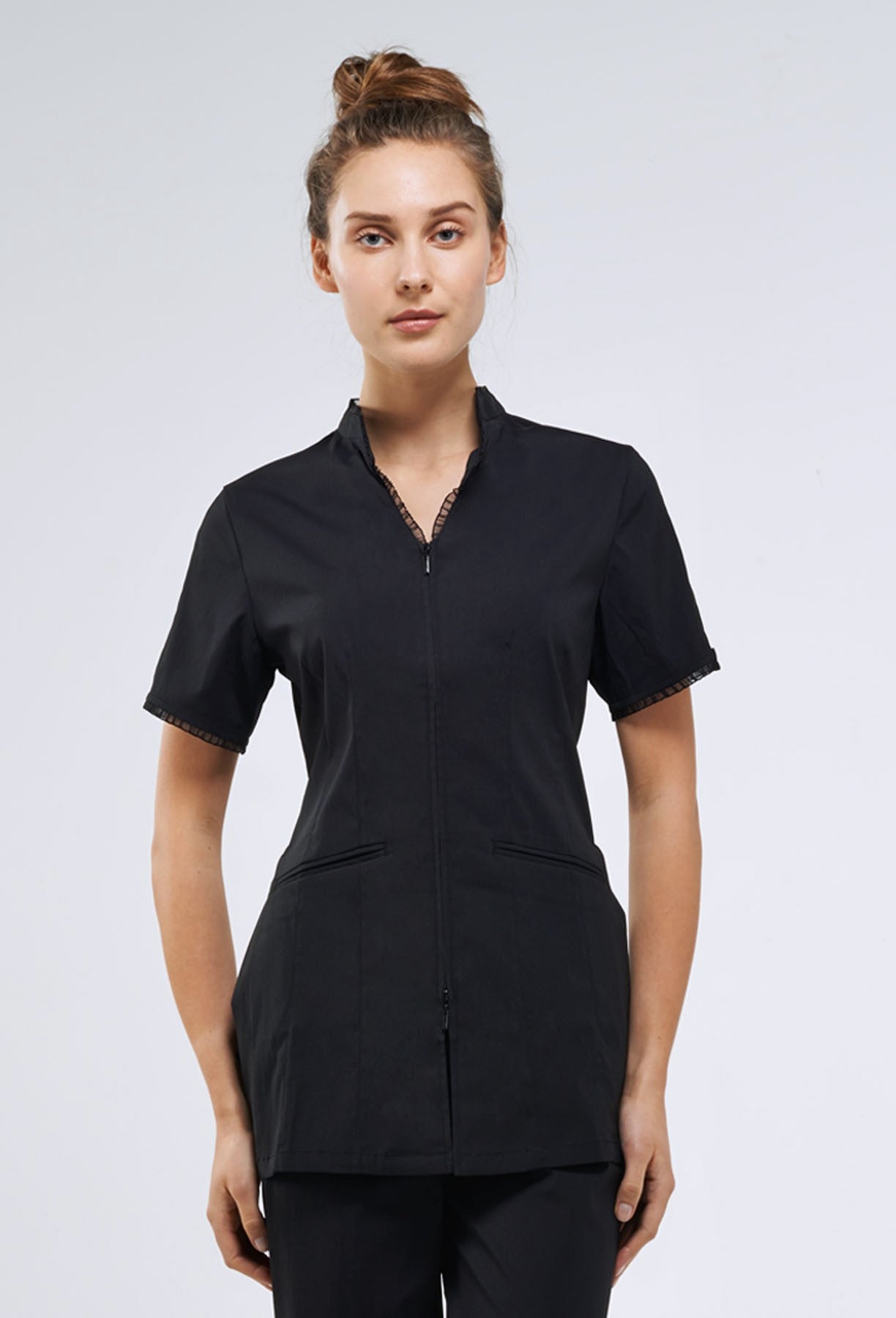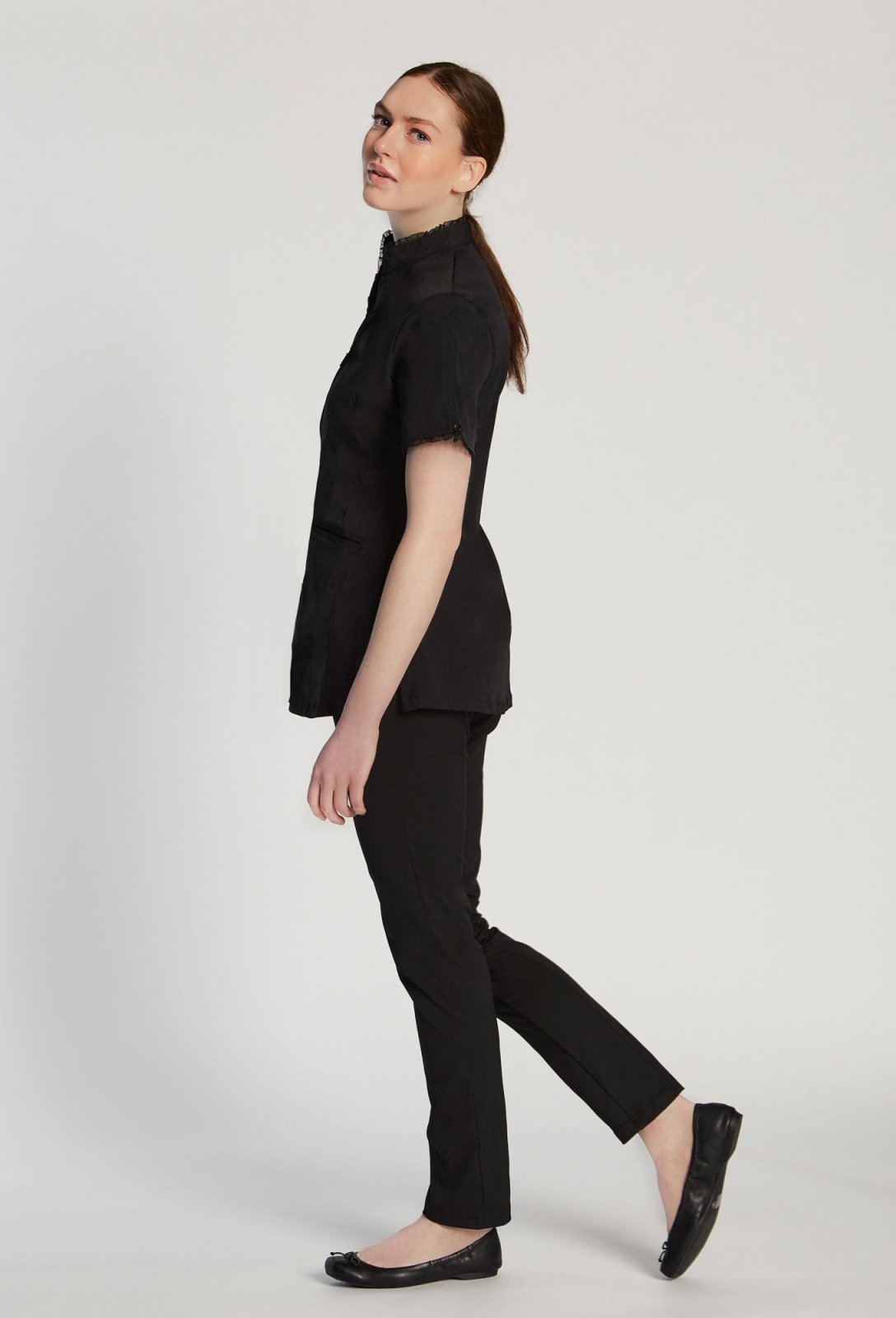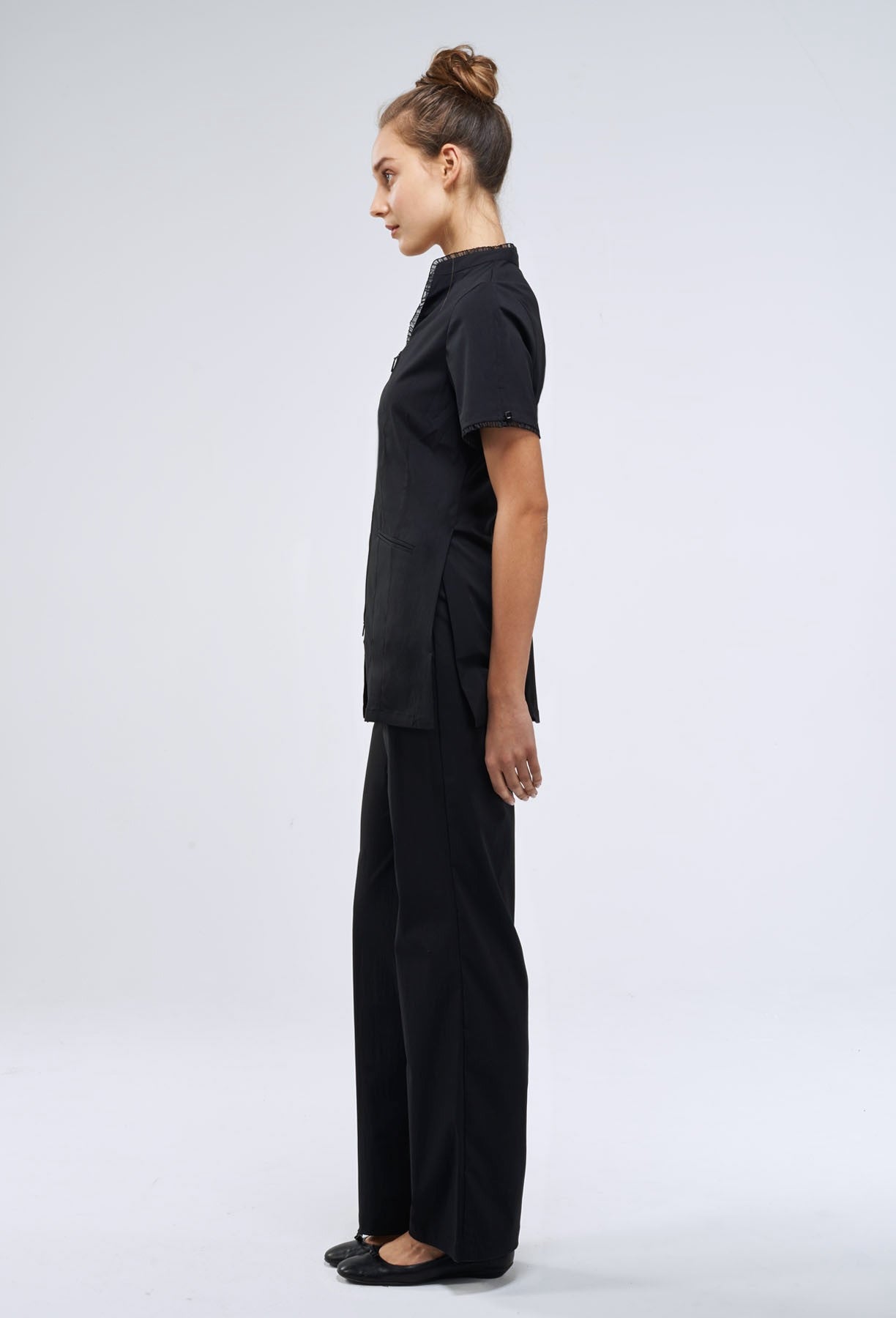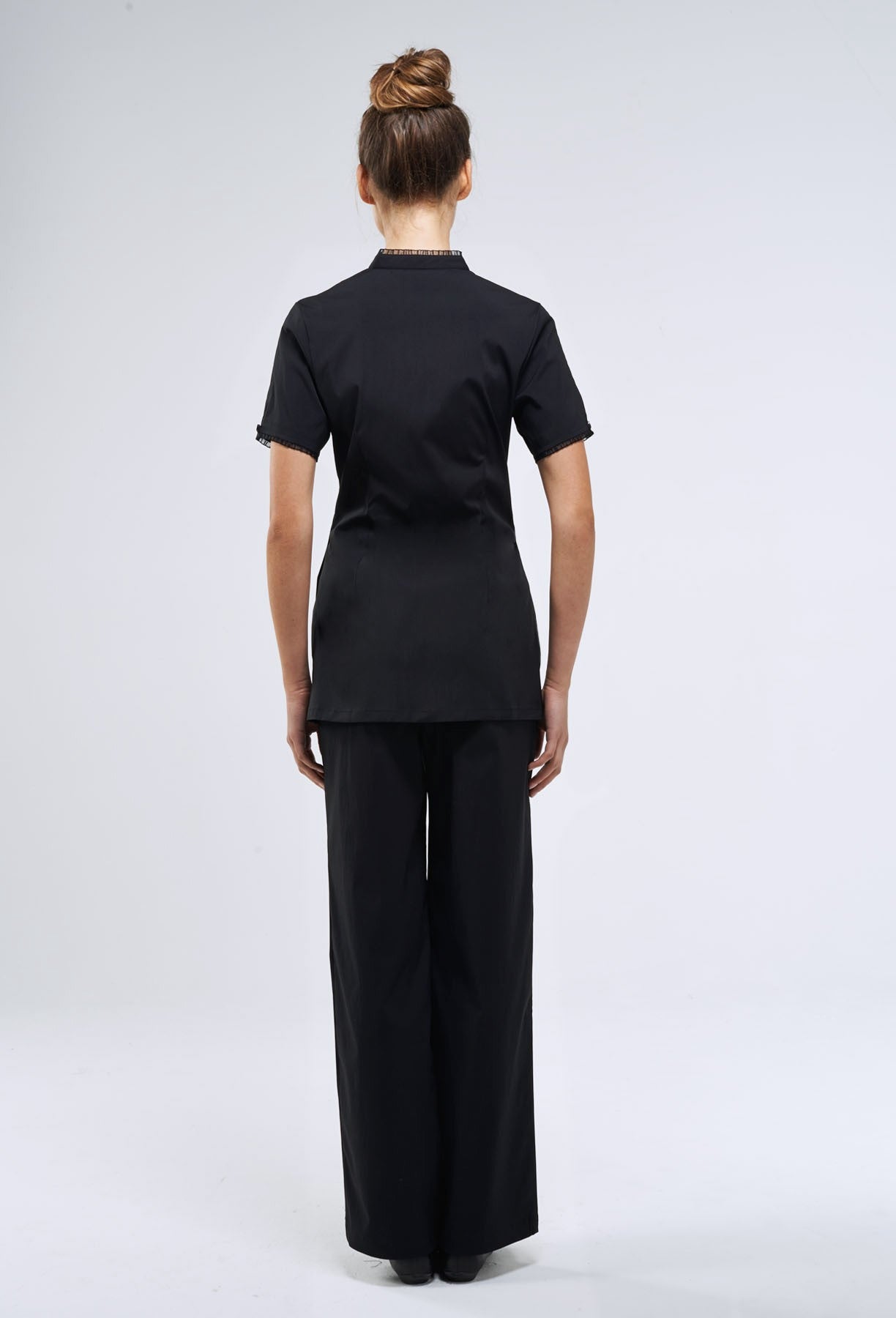 Feel feminine and delicate with the sheer ruffle that trims this uniform, while the functional material and expert tailoring make it easy to work in. Generous side slits and a front zipper make this uniform ultra-functional.
Composition:
EcoSignature Fabric (89% Biodegradable Polyester, 11% Biodegradable Spandex)

Care Instructions:
Machine wash cold. Tumble dry low or hang to dry. Performs well in industrial dry clean cycle.