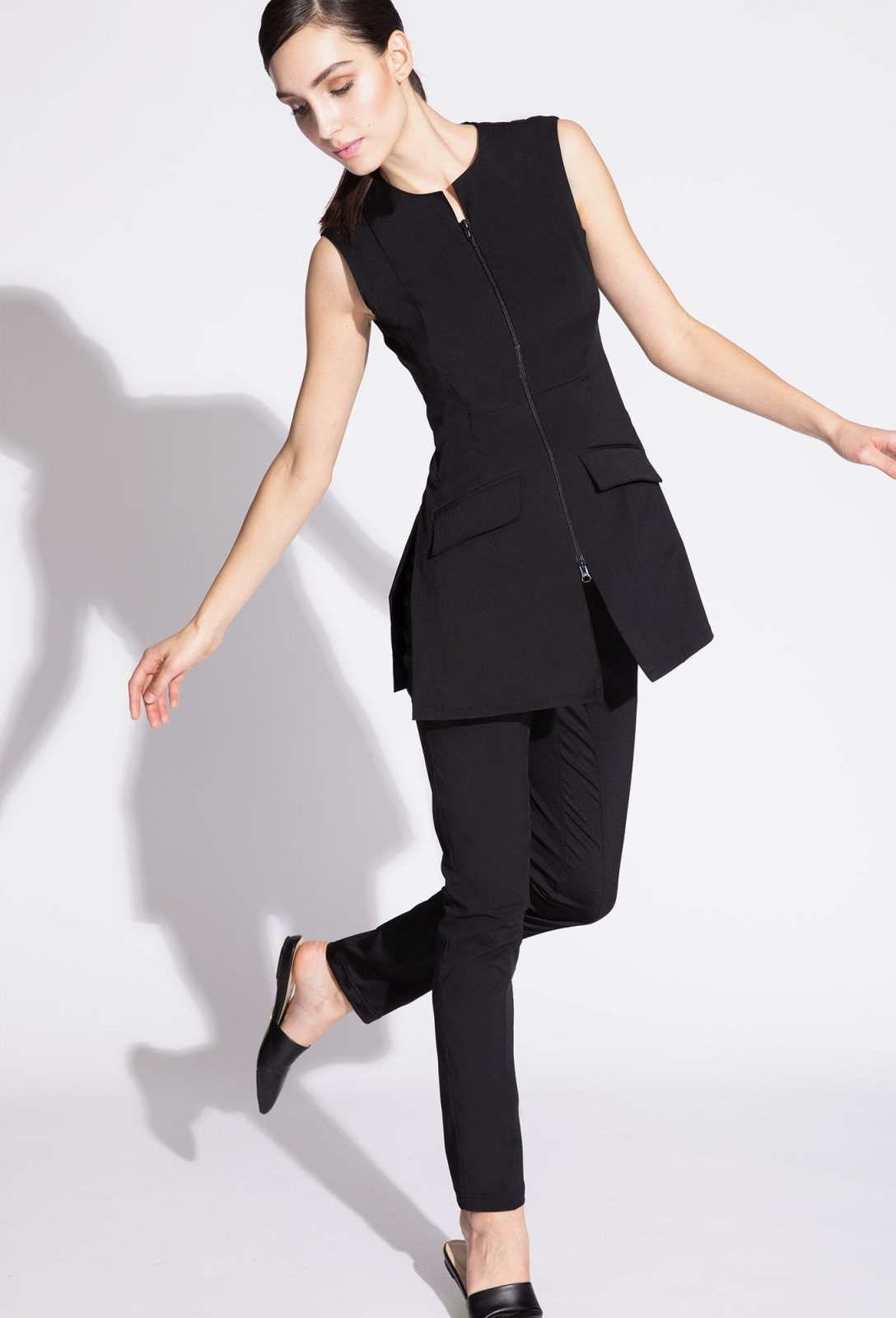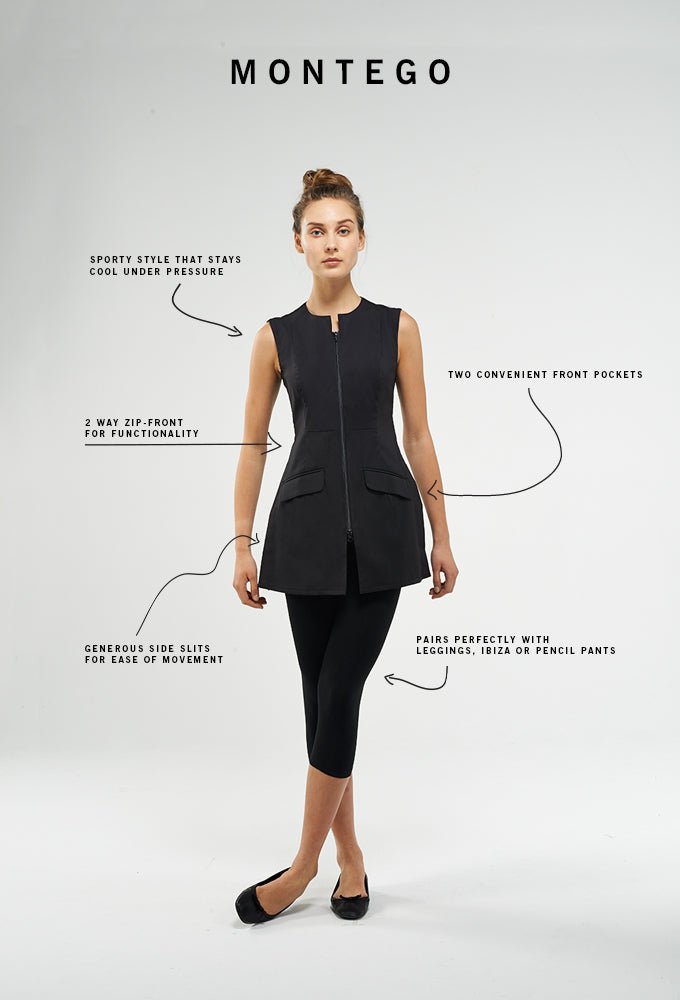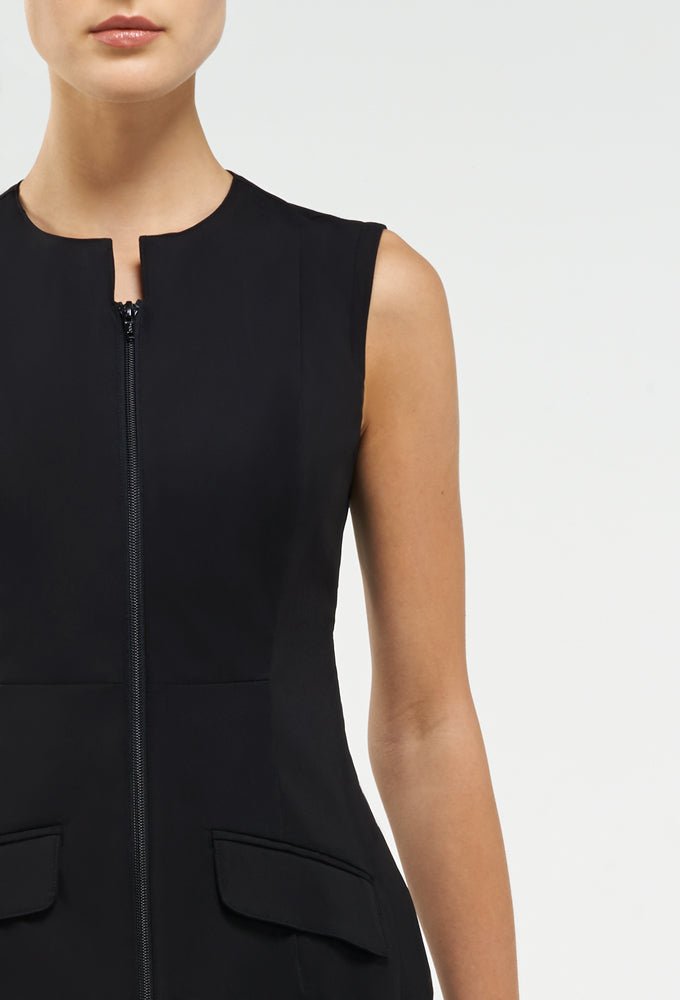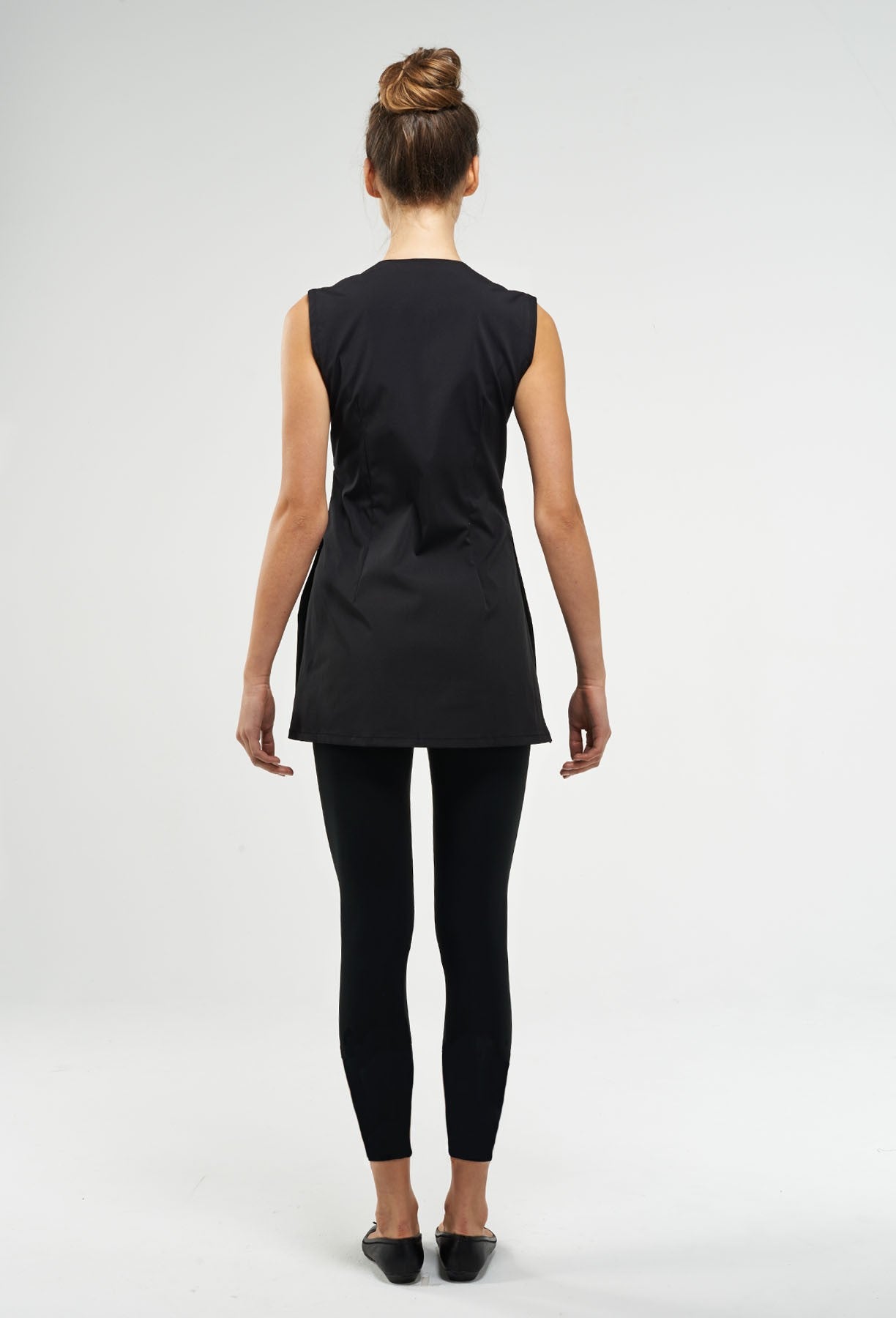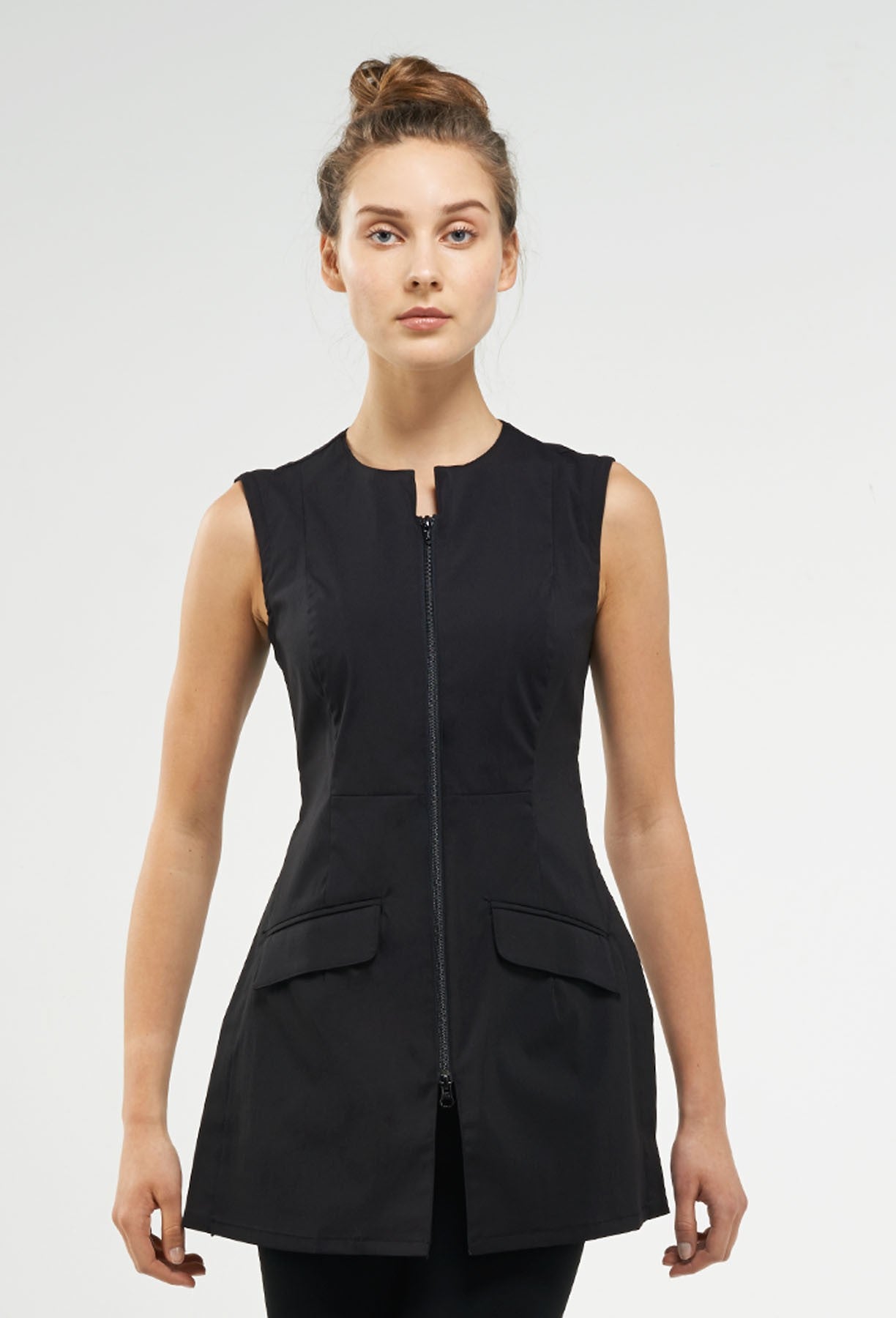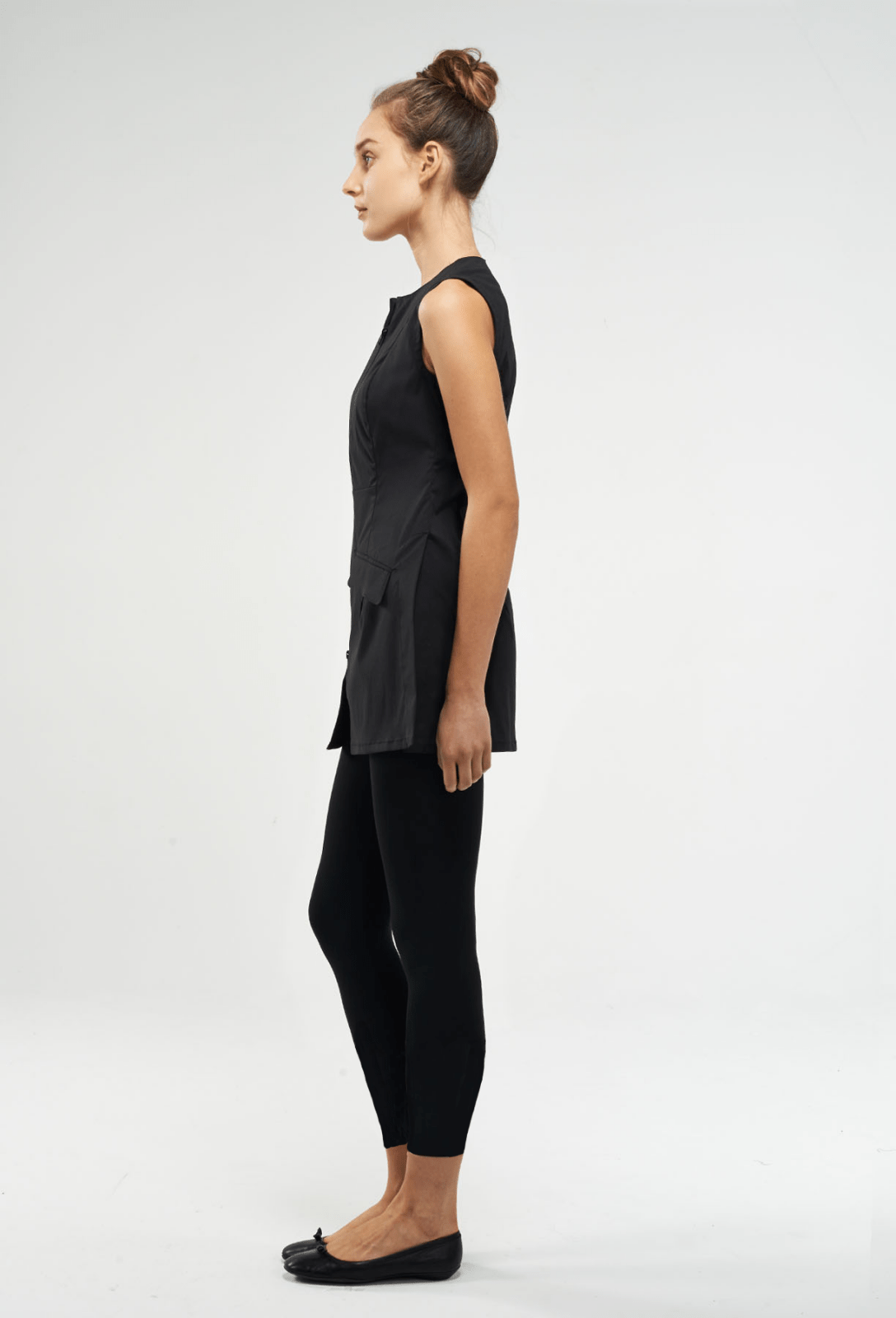 The Montego is a sporty style tunic that is both functional and flattering. Wear it by itself or with your favorite t-shirt to give a pop of color. Side vents and a zip-front allow for freedom of movement as well as versatility.  Oversized front pockets allow you to carry all your essentials with you throughout the day.
Composition:
EcoSignature Fabric (89% Biodegradable Polyester, 11% Biodegradable Spandex)

Care Instructions:
Machine wash cold. Tumble dry low or hang to dry. Performs well in industrial dry clean cycle.