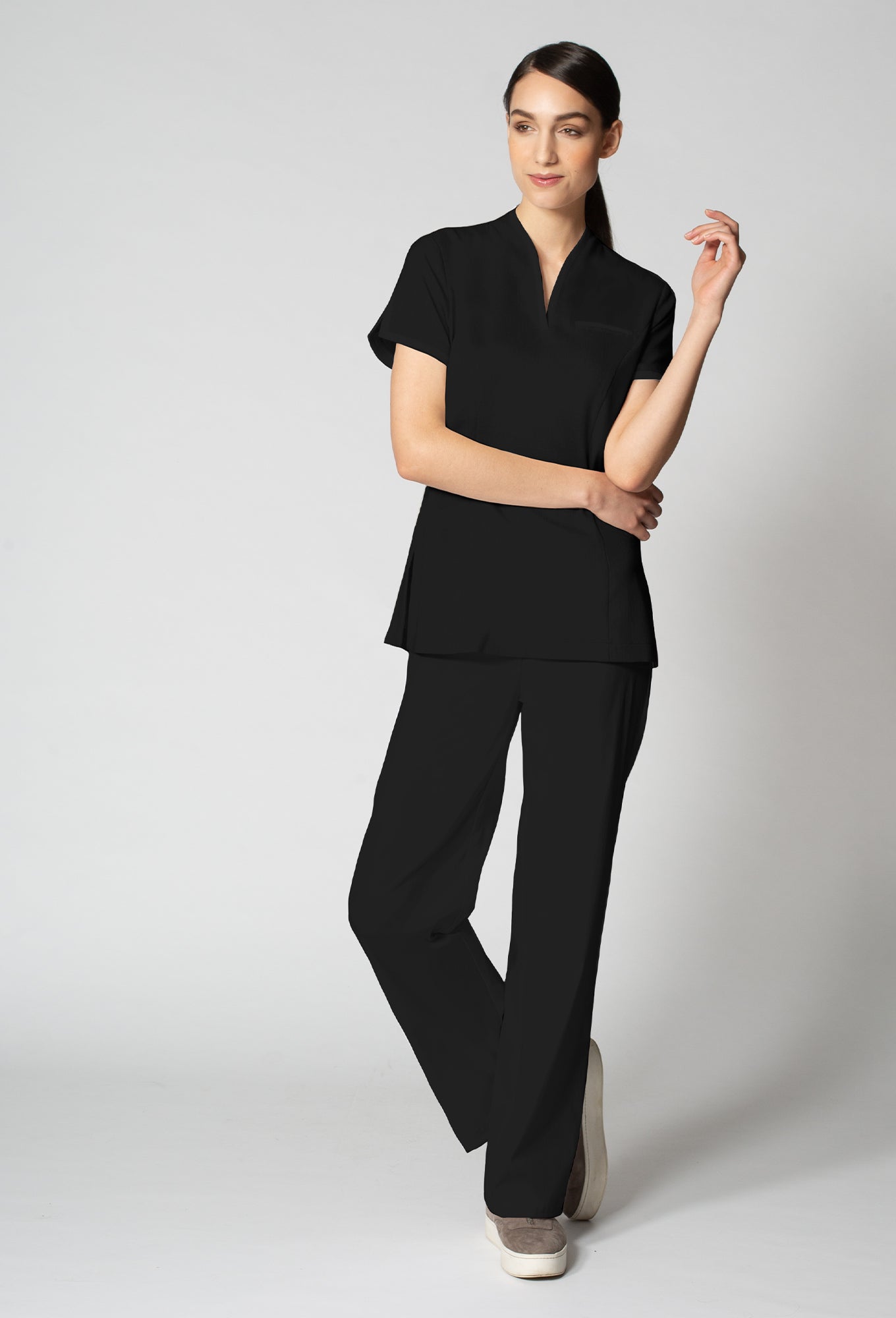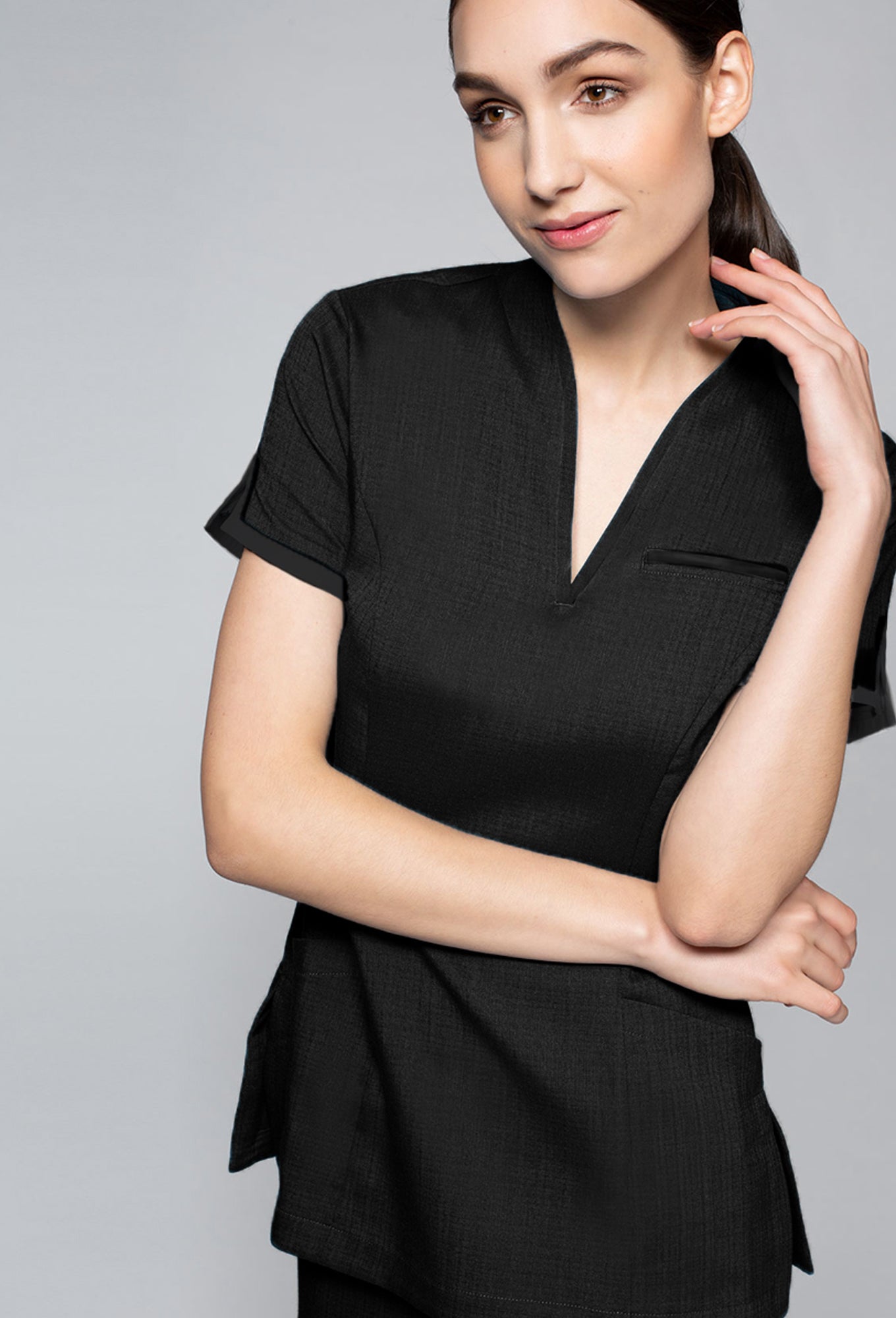 The Faux Linen Maya Set includes the Faux Linen Maya Tunic and the Faux Linen Long Pant for an elegant resort look. 
The Maya tunic drapes beautifully and features a slight stretch for comfort. The Black includes a subtle matte black trim on the pockets and sleeves. All other colors feature a bright white trim for a polished and professional finish.
The Faux Linen Long Pant is a soft, stretchy and natural feeling full-length pant with two front pockets. An elasticated back waistband provides increased movement while on-the-job. 
Composition:
Faux Linen (75% Polyester, 20% Rayon, 5% Spandex)

Care Instructions:
Wash inside out with like colors. Do not wash in hot water. Dry on low heat. Dry Clean. Do not bleach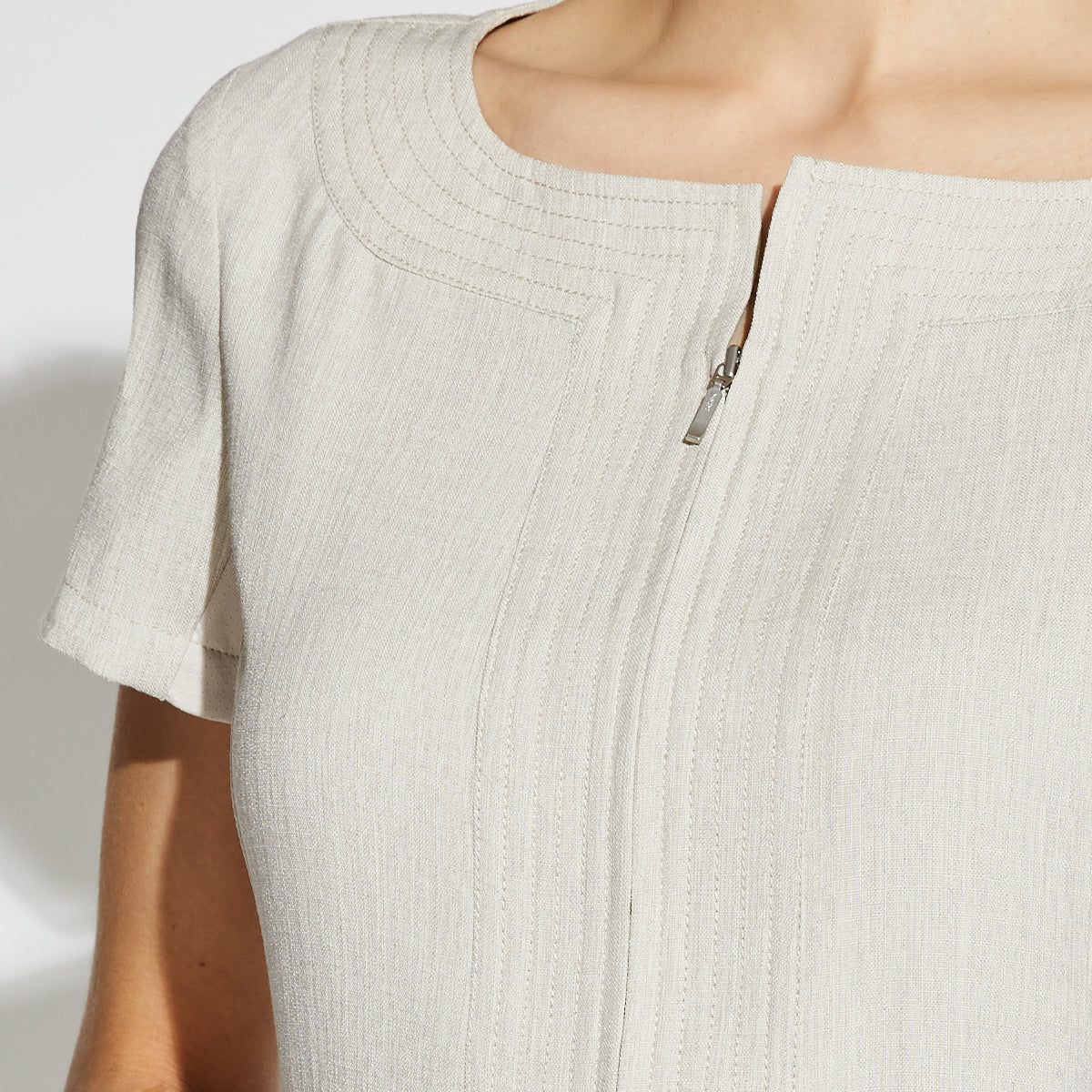 Linen feel, Uniform durability
"Lotion. Oil. And red clay! Smeared it [on the faux linen] and let [the uniform] sit on my floor for 2 days. Washed it hot with Levi's [blue jeans] and then dried it hot. No spot remover. Came out perfect. Uniform genius." Shane Bird, Director of Spa and EVS Operations