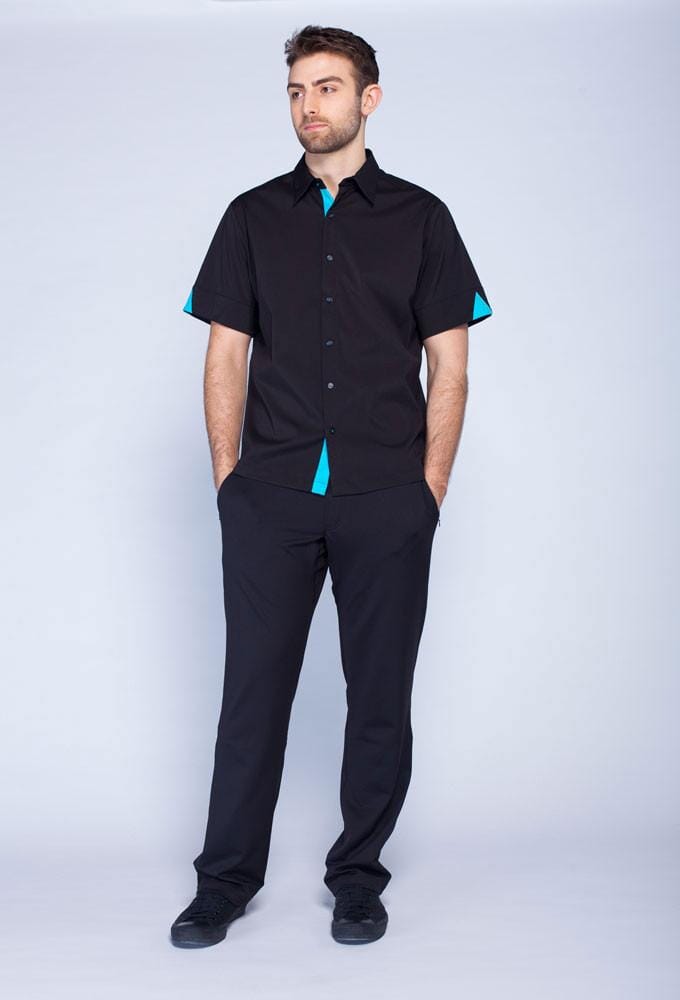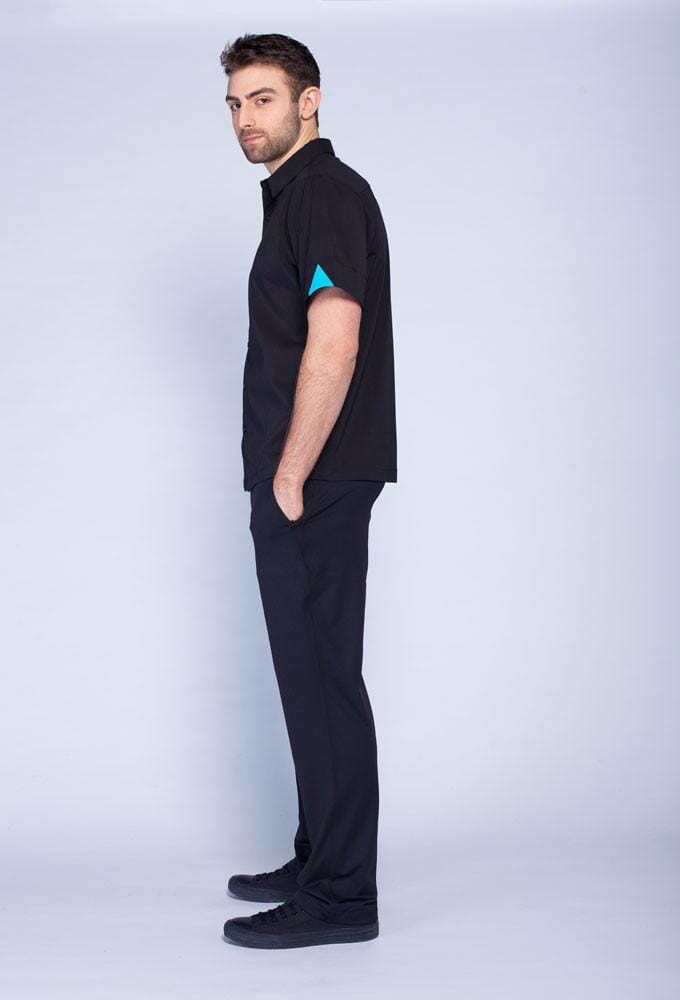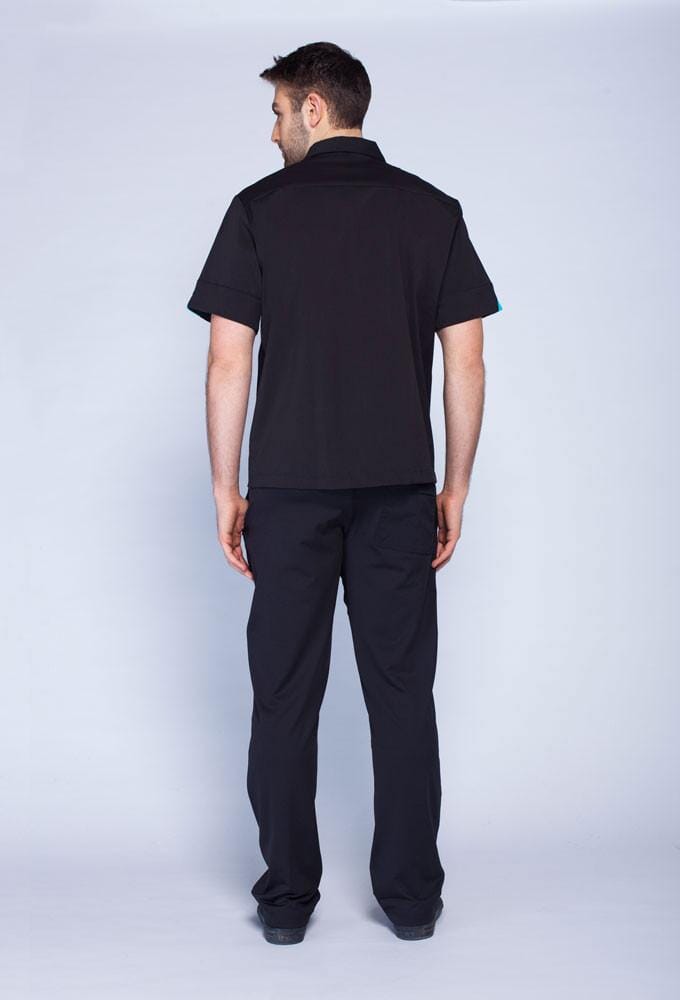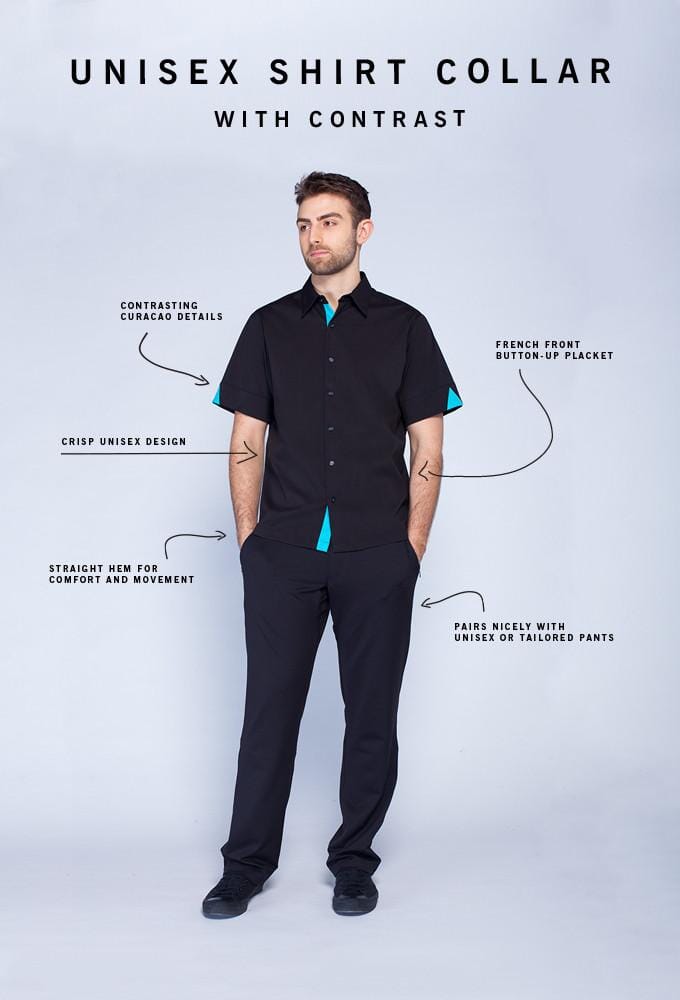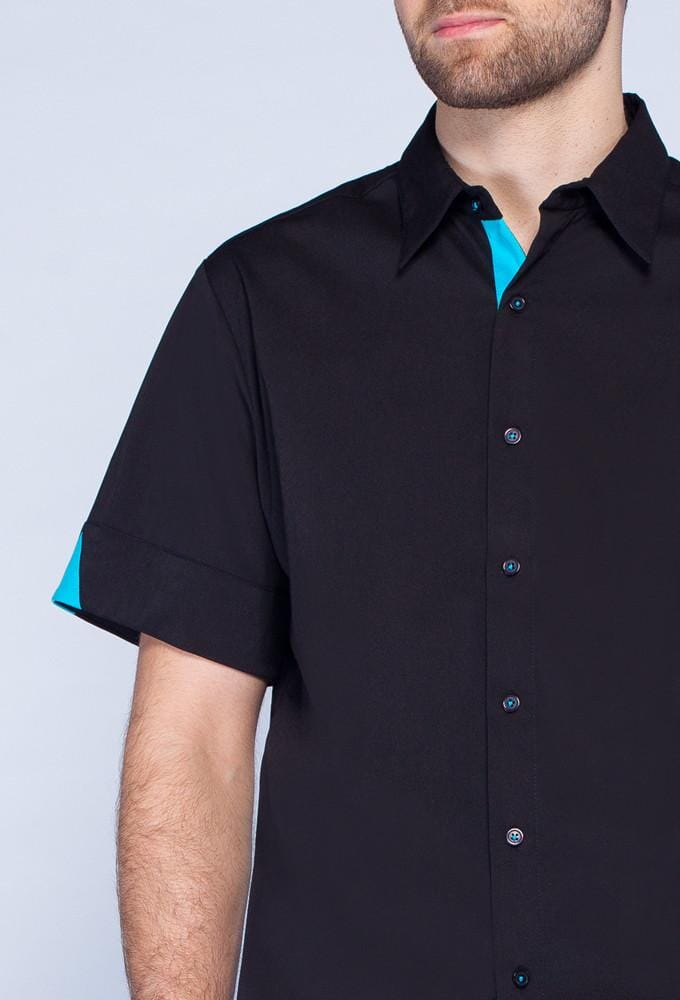 Unisex Shirt Collar W/Contrast
A classic, easy to wear style for everyone on your team. This crisp short sleeve features a French button-up placket and contrasting curacao details for a sophisticated look. Two convenient side pockets allow you to carry essentials between treatments.
Composition: Body: Signature Fabric (74% Polyester, 22% Nylon, 4% Spandex.)
Inserts: Activewear (ChitoSanté 92% Polyester, 8% Spandex)

Care Instructions: Machine Wash Cold, tumble dry low or hang to dry.