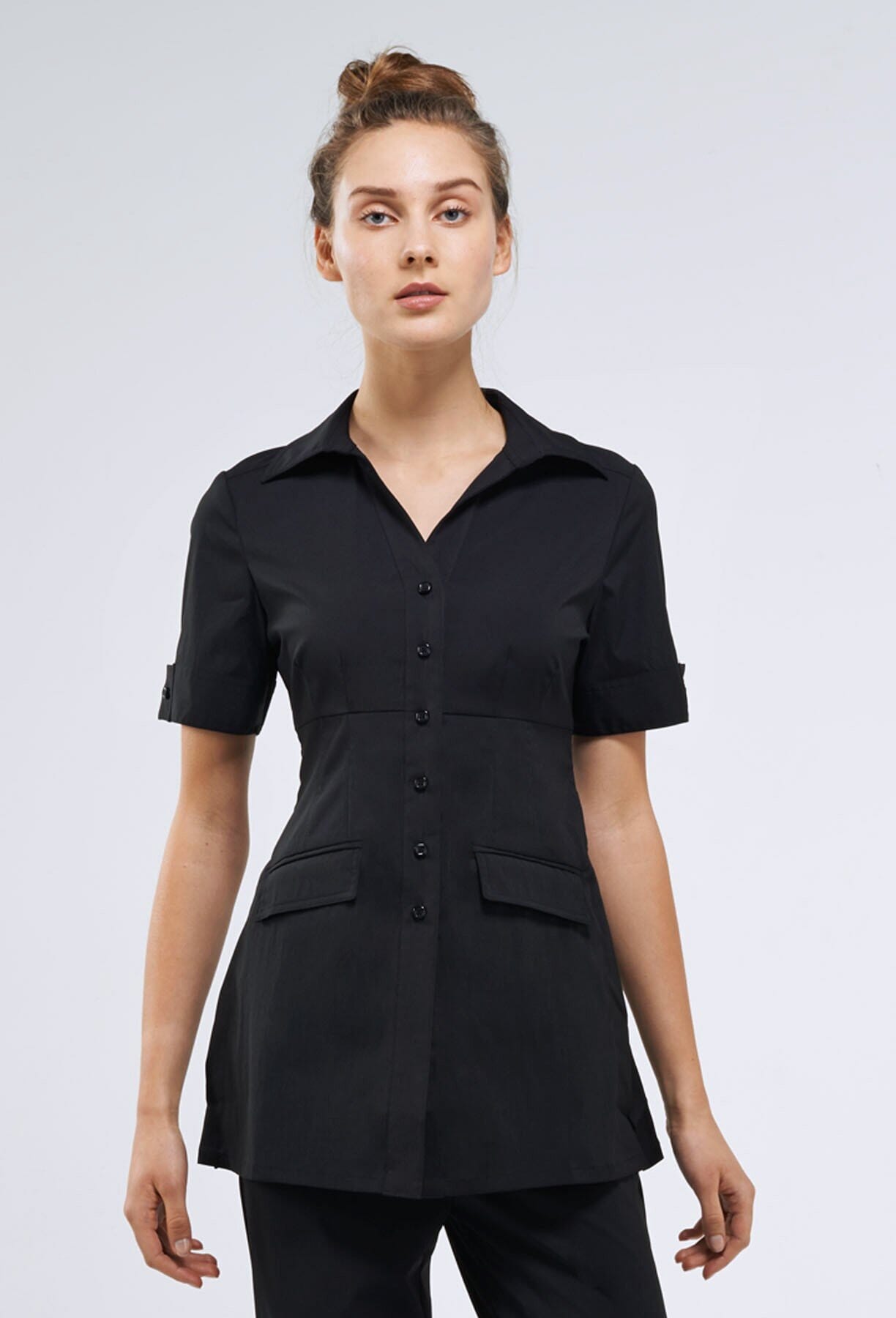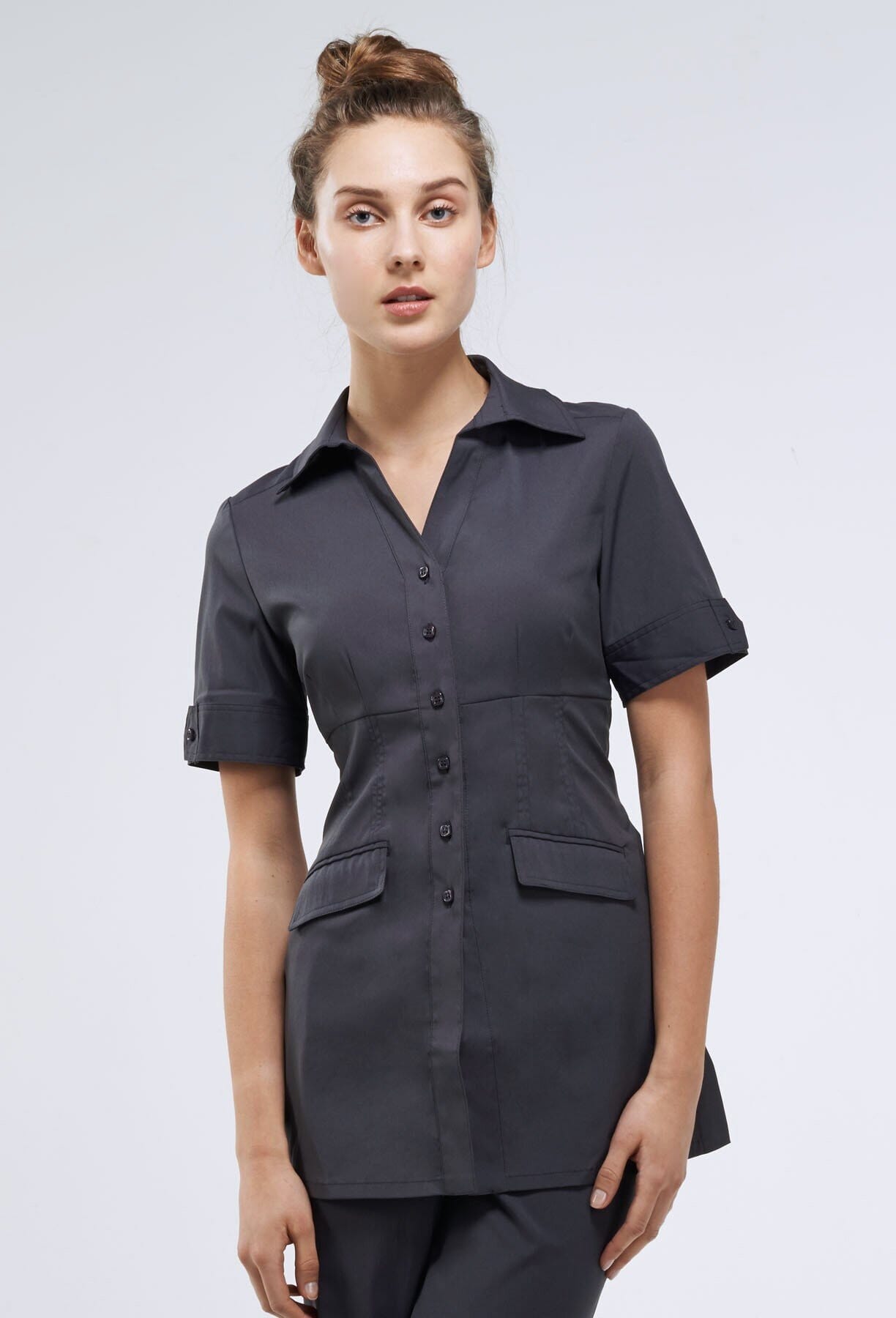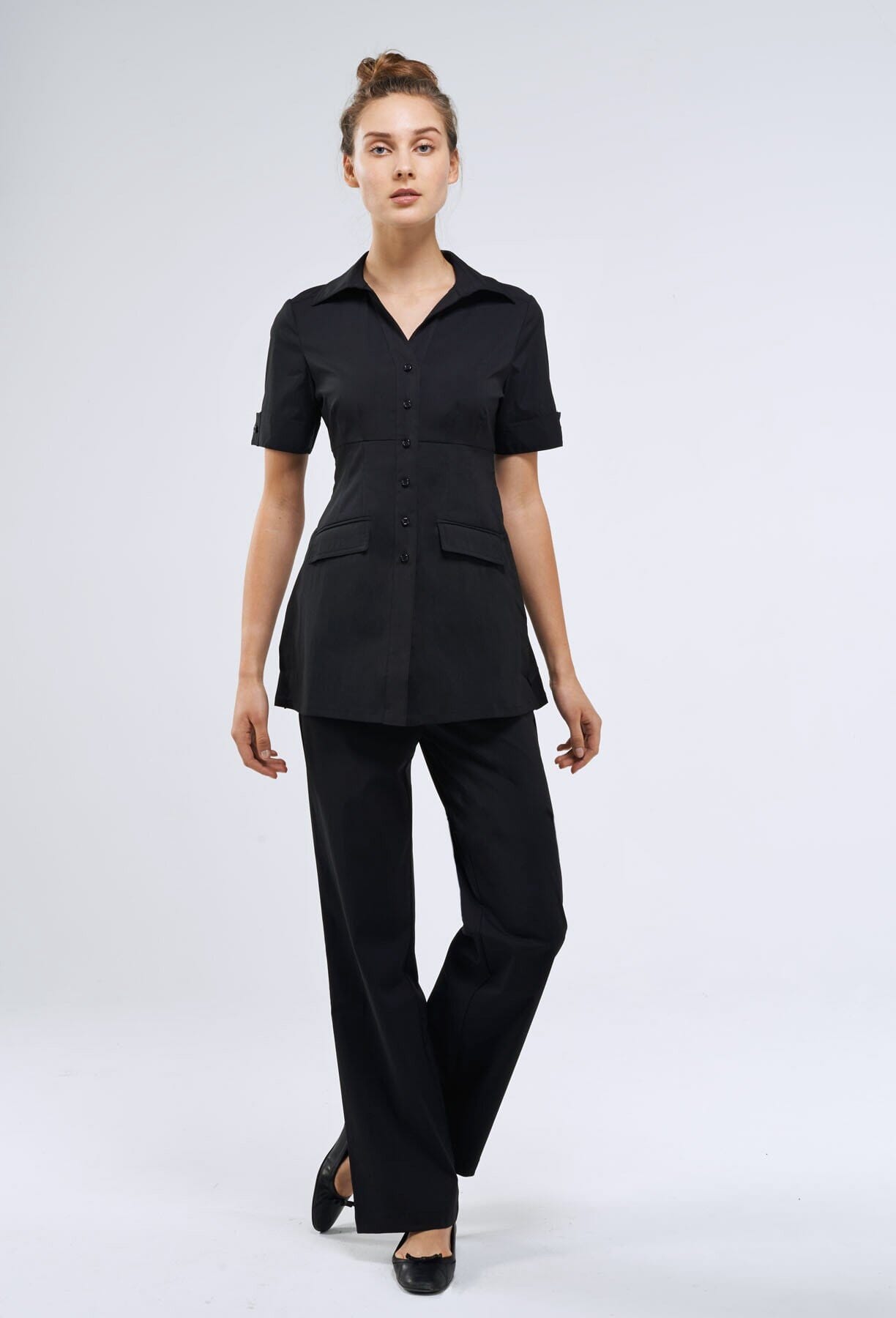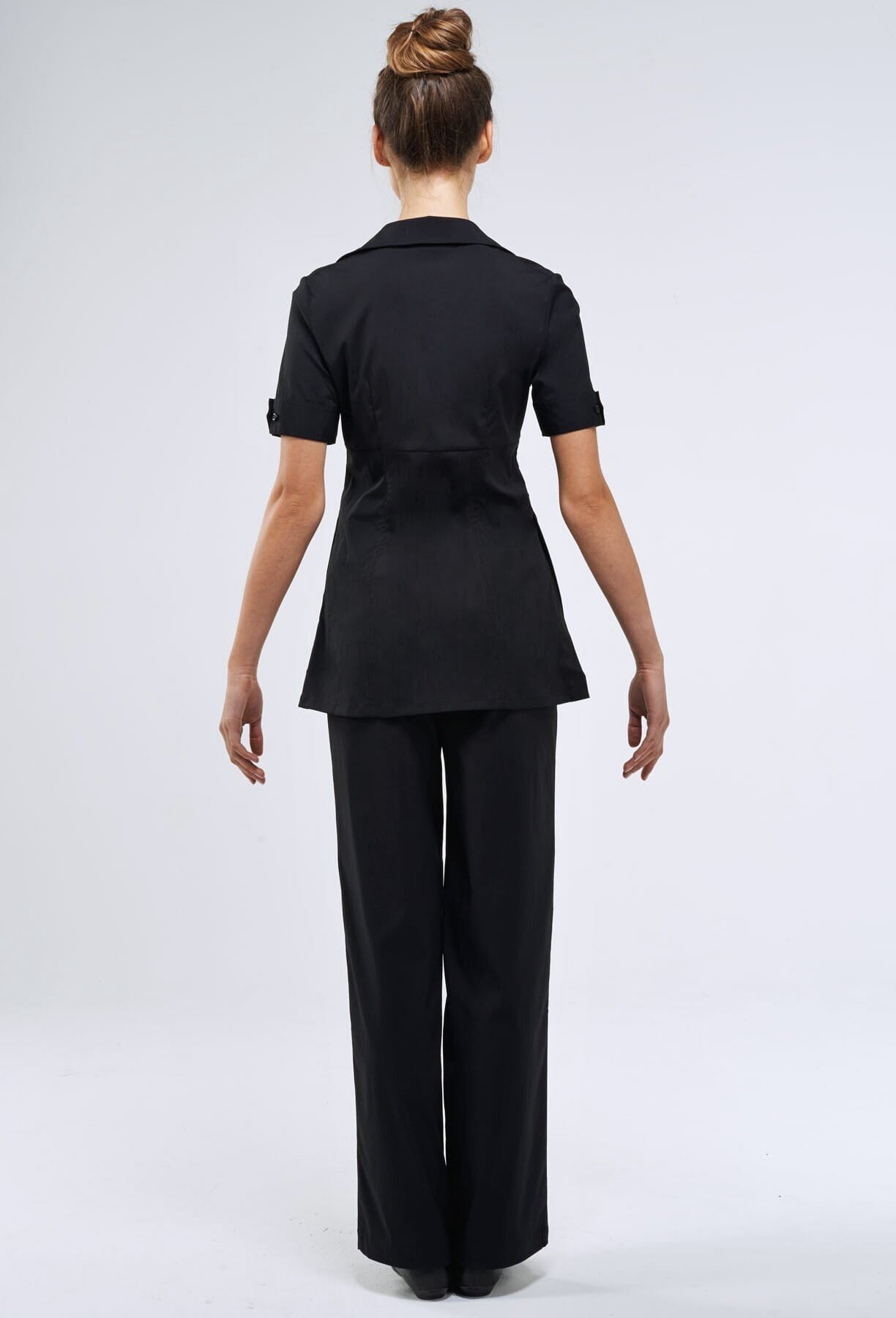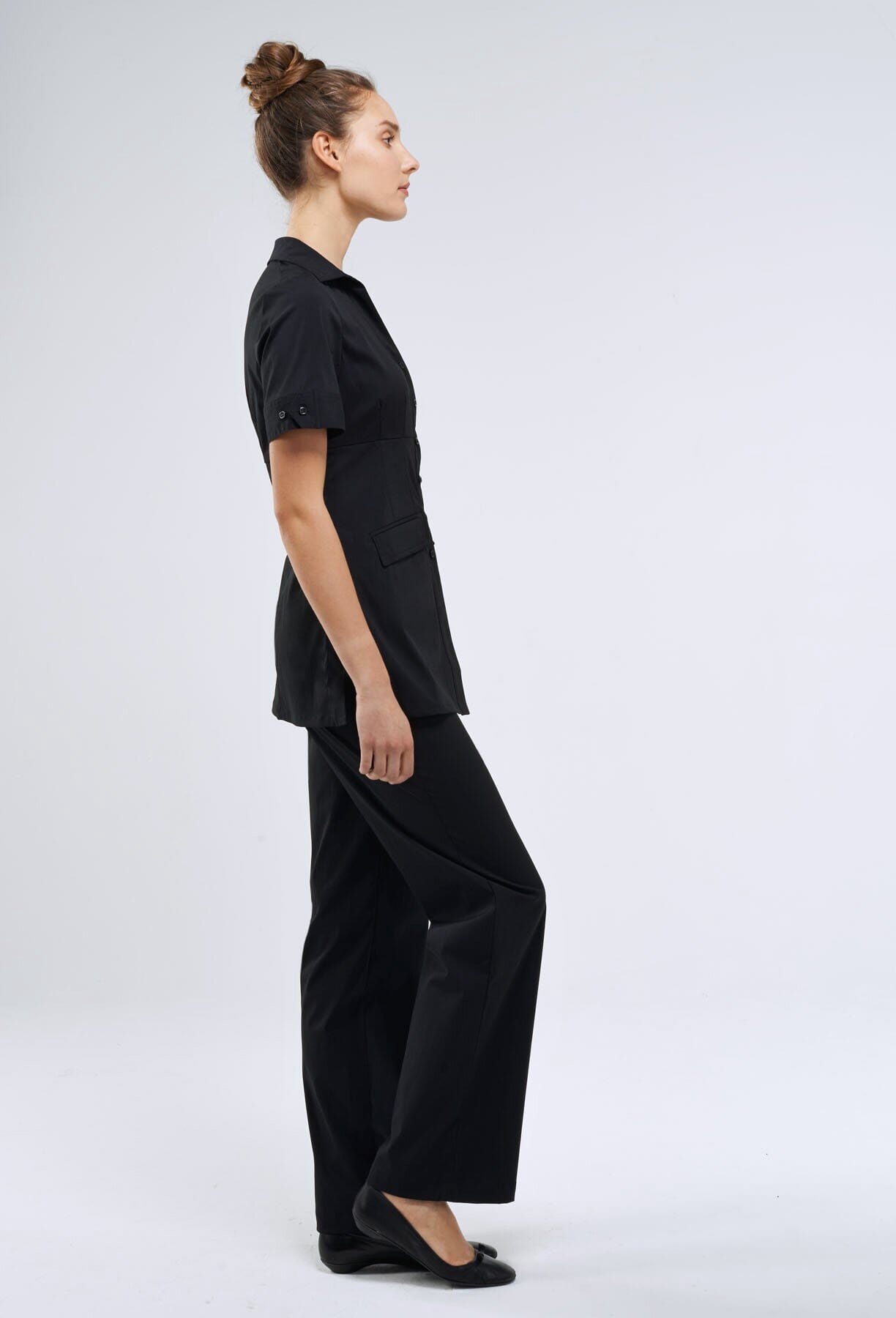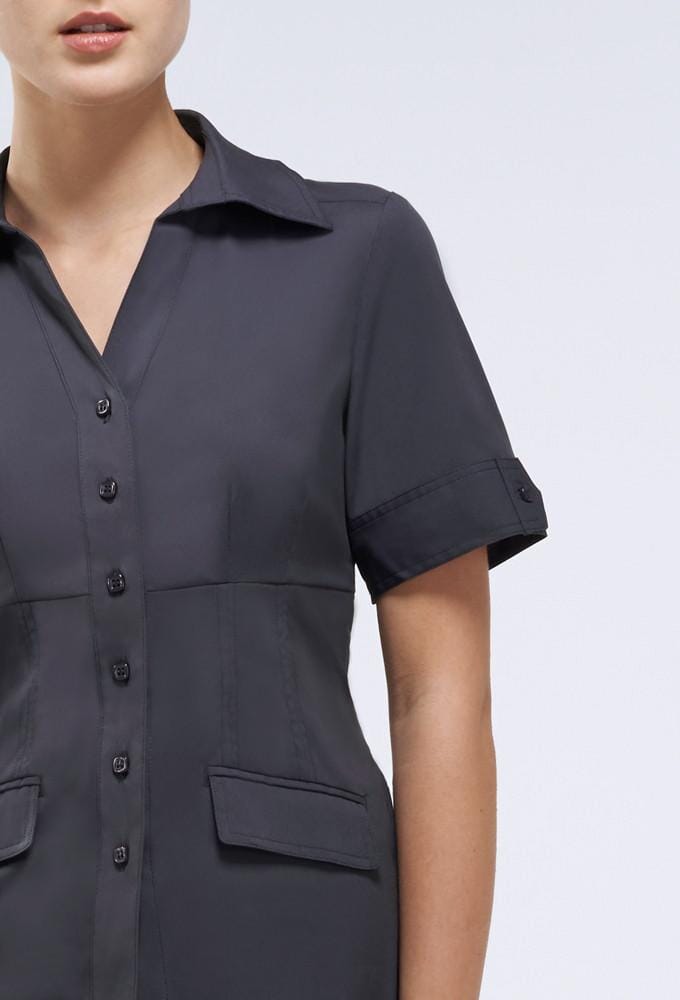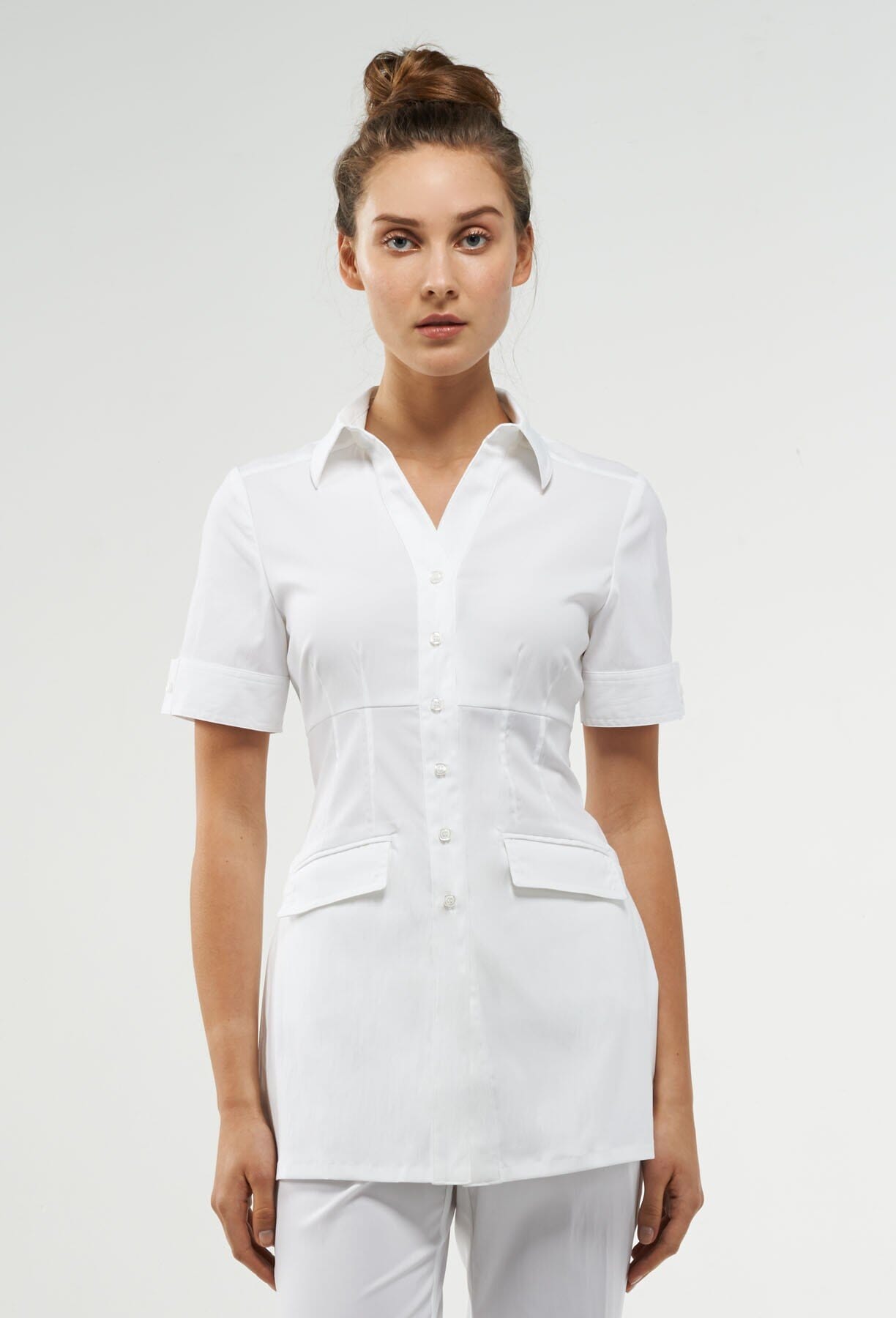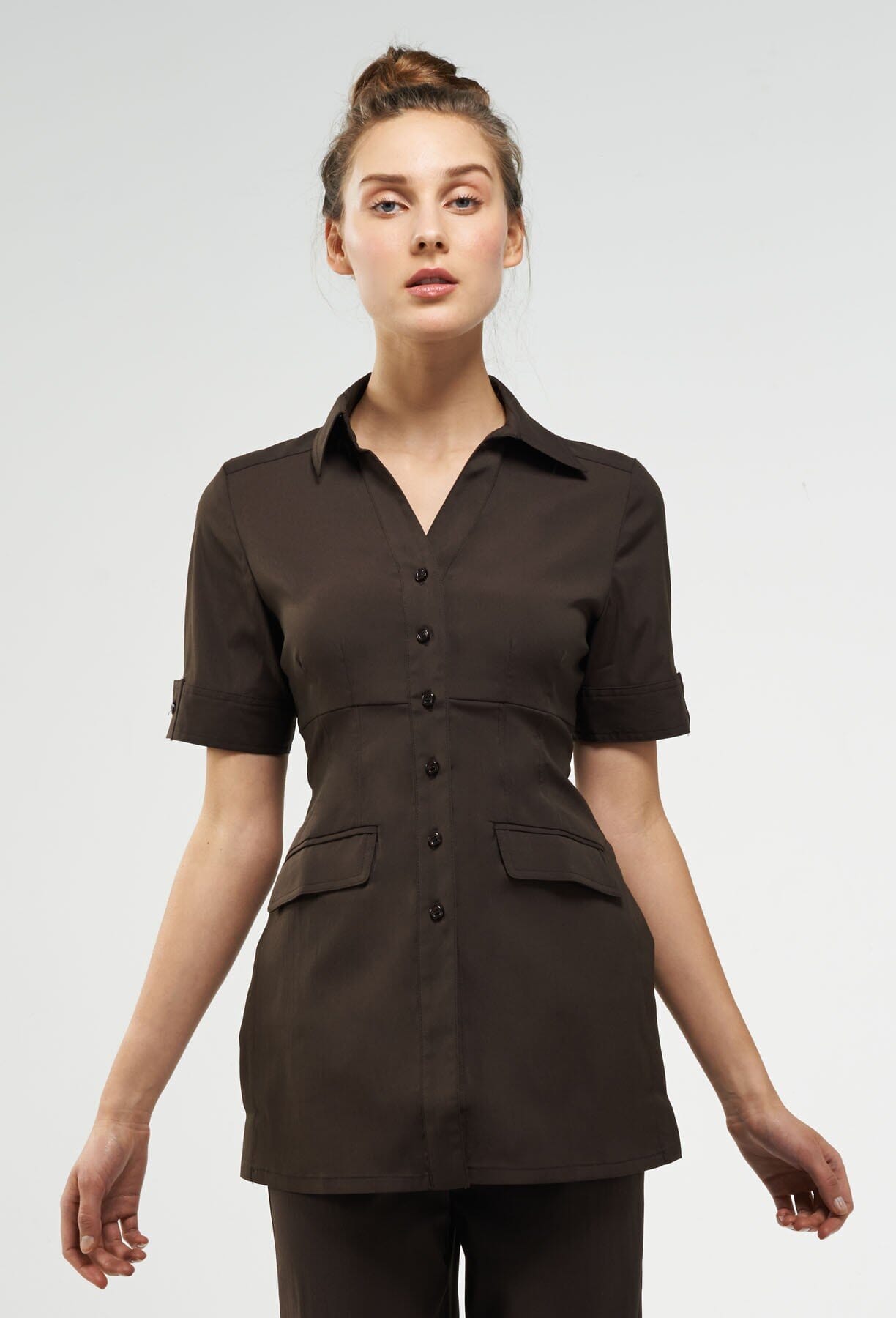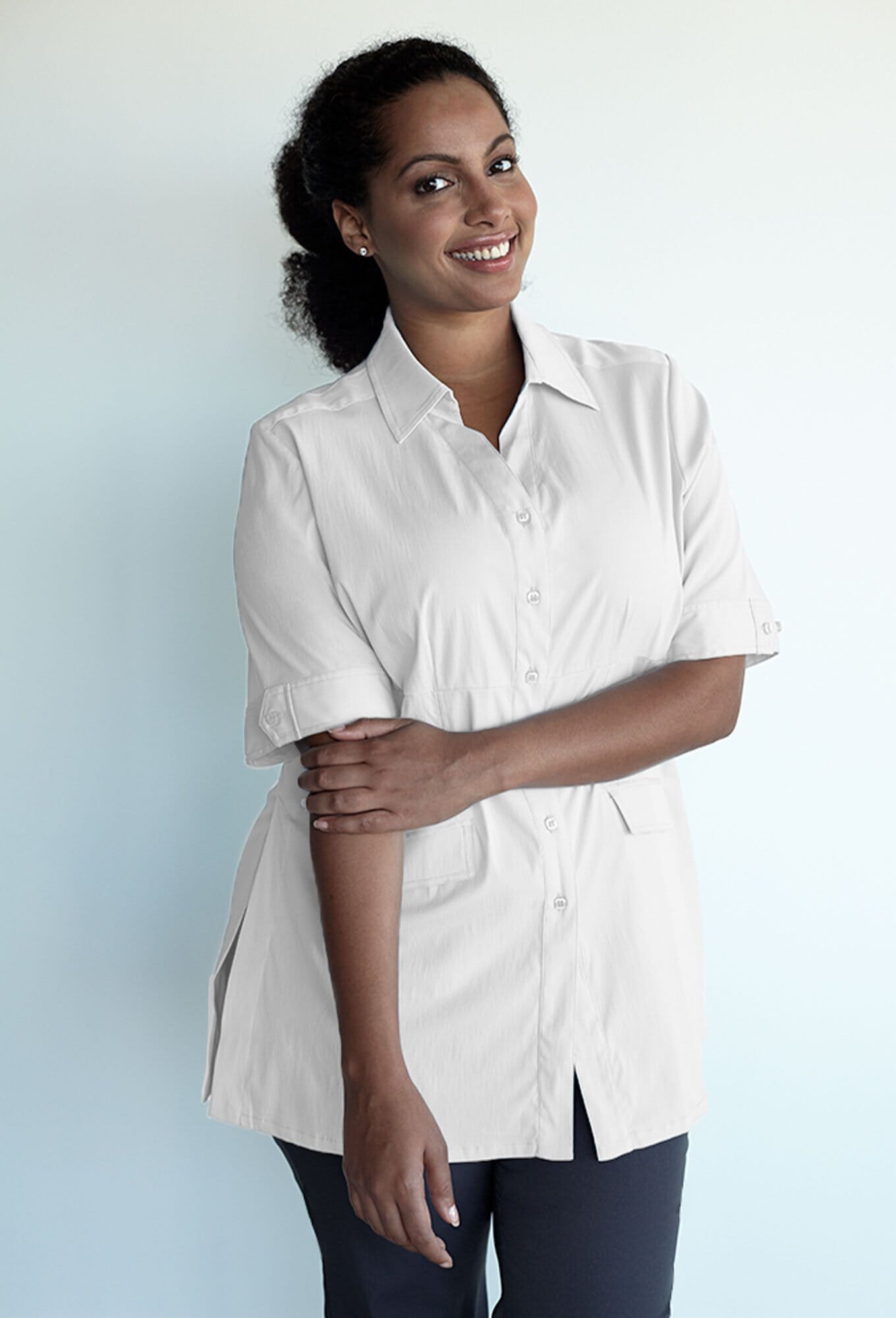 The Empress is a trim and tailored button-up tunic that is a great addition to your team look. The standing pointed collar and empire waist make you naturally stand taller and look more professional. This short-sleeve cuffed style adds contemporary to your uniform look without compromising functionality.
Composition: Signature Spa Fabric; 74% Polyester, 22% Nylon, 4% Spandex
Care Instructions: Machine wash cold. Tumble dry low or hang to dry. Performs well in industrial dry clean cycle.